Flat shoes have fallen by the wayside slightly in recent years thanks to the all-pervasive trainer trend (which we obviously love by the way!), but the upcoming fashion season sees the return of dainty flats. So make sure you've got room in your closet for some new shoe additions.
Flat shoes can have the unfair moniker of being a bit frumpy, but that couldn't be further from the truth, and with some gorgeous designs cropping up this season, you can add instant glamour and class to any outfit with the right pair. To help keep you on track, here are some of the most stunning designs on the high street right now.
Faux suede ankle strap pumps, Forever 21
Dainty, ladylike and in a perfect nude colour that will go with absolutely everything, these ankle strap pumps are going to be such a versatile addition to your shoe collection. The ankle strap ensures that they are featuring one of the hottest shoe trends of the season, as does the pointed (but not too severely) toe. We recommend wearing these with a pair of slightly cropped trousers to really show them off.
Velvet backless loafers, River Island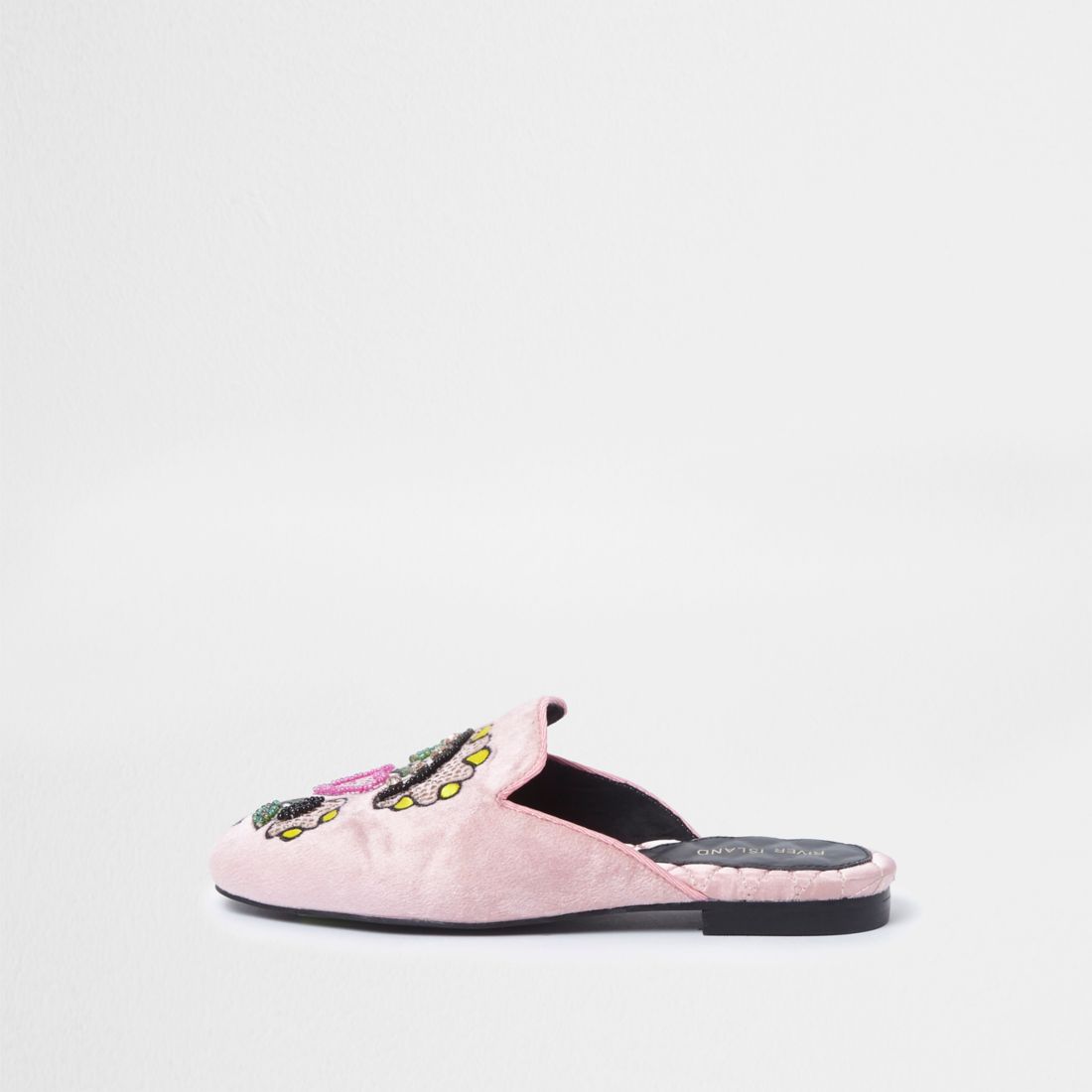 So perhaps these are not exactly the most practical of shoes, but how can you fail to fall in love with them? With pink velvet (!), embroidery, and a comfortable backless and slip-on design that is basically one of the most fashionable ways to achieve the slipper feel, these are just gorgeous. Ideal for summer dresses or for dressing up a pair of skinny jeans, you are never going to want to take them off!
Woven pumps, M&S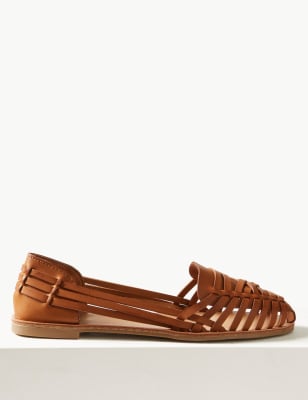 With a well-thought out design that looks far more pricy that it actually is, these woven pumps from M&S combine the best parts of espadrilles and sandals to create a pair of lightweight and airy shoes. Thanks to the traditional colour palette (they are also available in black), these will blend seamlessly with whatever look you're sporting this season, and are especially great for a smart-casual style.
Chunky loafers, New Look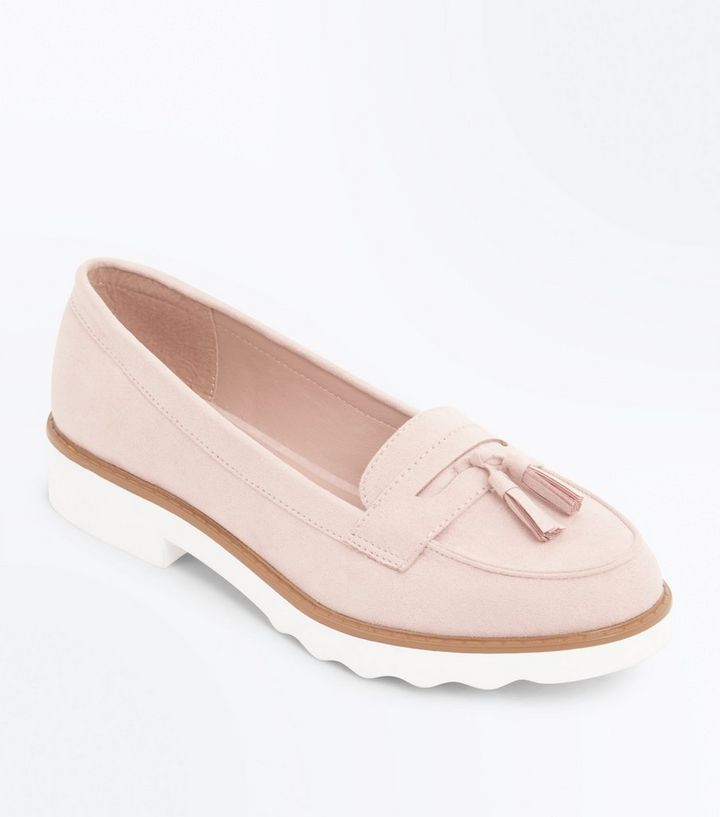 Available in both grey and pink, if you're looking for a more substantial flat that still looks great, these chunky loafers from New Look are going be a great pick. With a tassel detail, a sturdy sole and the guarantee that they're going to look good no matter what you're wearing, loafers are such a style classic that you're sure to get plenty of wear out of these in the coming seasons.
So shop flats and be fabulous – there are so many gorgeous options out there for this season, it is time to get shopping!