A new season means new styles and the chance to go shopping of course, and while we can't wait to try out the latest clothing styles, we are also eagerly anticipating all of the gorgeous accessories that we can snoop out too! A perfect way to get into the spring fashions without feeling that chill (we're not quite ready for flimsy floral dresses yet!), as always there are plenty of accessories to choose from.
And of course, accessories are a wonderful way to keep your style up to date without going the whole hog for the latest flash-in-the-pan trends. Try out the accessories below to revitalise your style a little this season.
Bucket Bag
Admittedly we can't call this the most practical of bag designs out there since it is a little bulky and the handles won't let you really sling it on your shoulder, however the bucket bag is going to be everywhere, so if you can't beat them, join them! Try one in a wicker material for extra style bonus points, and use it to stylishly tote around your personal effects this spring and summer. And remember, thanks to their design, you really can carry around a lot of stuff!
Skinny sunglasses
You only have to look at Gigi Hadid and Kendall Jenner to see that skinny sunglasses are going to be a big hit this season, so get in on the action yourself. Choose a pair with a colourful plastic frame for that sort of mid-90s playful look. Neat and compact, they are a bit of fun so make sure you snap up a pair to see you through the season.
Dad trainers
Chunky, gleamingly white and treading that fine line between fashion trend and fashion failure, dad trainers were a big look in the fashion shows so you can expect to be seeing much more of them. They should have a thick sole and be a bit reminiscent of tennis shoes really. Wear with a pair of straight leg or mom jeans for a 1980s style bonanza.
Pearl Earrings
Instantly add a bit of old school class to any outfit by the addition of a pair of pearl earrings. Keep to the traditional pearly white if possible, and make sure that they are at least a little bit ostentatious. To really hit the trend on the head, wear a pair of mismatched pearl earrings to add some more interest to this classic look.
Embellished sandals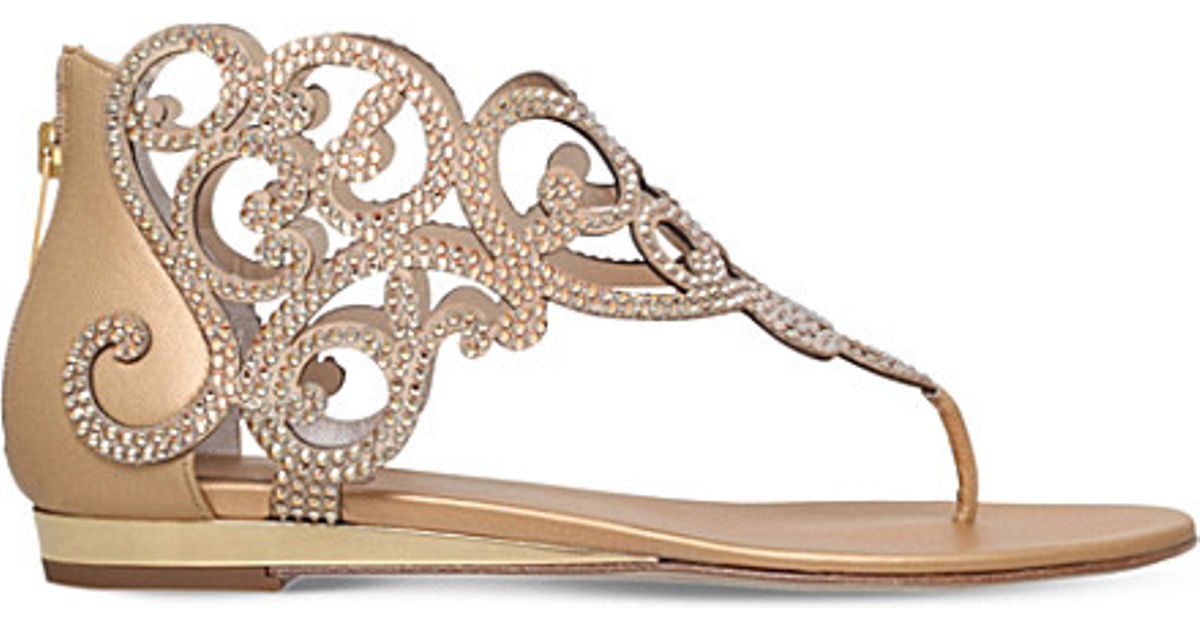 As soon as the weather is warmer, you can be certain that we'll be falling in love with our sandals again, so for this season, make sure that they have a lot happening! Think embellishments and different colours and textures for a frivolously fun look. This is quite a good opportunity to have a go at customising an old pair of sandals for a quick budget accessory.
Fun, classy and the perfect way to keep up to date with the latest trends – shop these gorgeous spring accessories now!